The Department for Education has published an action plan to tackle the abuse of children linked to supernatural beliefs in spirit possession.
The national action plan to tackle child abuse linked to faith or belief aims to raise awareness of the crimes and sets out urgent practical steps to build intelligence on the ground to identify children at risk and act to protect them.
Drawn up with faith leaders, charities, the Metropolitan Police, and statutory partners, the action plan recommends closer engagement with local communities and churches to prevent abuse.
It proposes stronger training and information for social workers, police and other frontline practitioners working with children; and better access to psychological and therapeutic support for victims.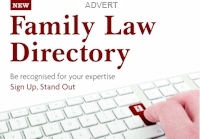 It also sets out work to secure prosecutions by improving support for victims to give evidence in court cases and better awareness of how faith-based abuse links to related crimes, including trafficking, missing children and sexual exploitation or grooming.
Ministers are concerned that while there has been progress in recent years, abuse linked to faith or belief is still misunderstood, hidden and going unreported. Existing evidence suggests known cases are in the low tens per year, but there are few official statistics, limited research and major gaps in understanding its scale or motivations.
Cases of adults inflicting physical violence or emotional harm on children they regard as witches or possessed by evil spirits are known across the world, almost wholly involving tiny minorities or sub-sects within major religions, as well as pagan faiths.
But evidence suggests that underlying causes are often very similar to other forms of child abuse - with the child being treated as a scapegoat for family stress, domestic violence, substance abuse and mental health problems.
In the last 10 years, there have been 81 recorded police investigations in London of allegations that children have been abused, where faith has been a factor. Research commissioned by the Department for Education and Skills in 2006 set out detailed analysis of 38 cases involving 47 children, from Africa, South Asia and Europe, all who had been abused in the name of possession or witchcraft.
There has been no official research into prevalence commissioned since - although new research for the Department for Education about what is known child abuse linked to faith or belief based on previous research is expected by the end of the year.
The action plan follows the horrific murder of 15-year-old Kristy Bamu in Newham in December 2010 - and conviction of his sister Magalie and her boyfriend Eric Bikubi. Kristy, who lived in France, was accused by Bikubi of practising 'kindoki' or witchcraft and casting spells, during a visit over Christmas. He suffered appalling abuse and torture for three days before drowning in a bath.
NSPCC Chief Executive Andrew Flanagan said: "Child abuse linked to faith or beliefs such as witchcraft must not be tolerated under any circumstances. Hopefully this action plan, which we helped develop, will give professionals the training they need to identify such cases at an early stage and move swiftly to protect the young victims.
"The vast majority of people in communities where witchcraft is practised are horrified by these acts and take no part in this atrocious behaviour. So we must not be afraid to raise this issue so the offenders can be exposed. And, most importantly, everyone must play their part by watching out for unusual activity and reporting it as early as possible. We must never forget this is about child cruelty, not culture, and we cannot afford to wait until another child is murdered before decisive action is taken."