Chris Grayling has been announced as the Secretary of State for Justice following a Ministerial reshuffle. He replaces Ken Clarke who will remain in the cabinet as minister without portfolio.
The first non-lawyer to be appointed Lord Chancellor, Mr Grayling was previously Minister of State for Employment at the Department for Work and Pensions.
The Epsom and Ewell MP is popular among right-wing Tory MPs for his Eurosceptic views and tough stance on crime. He is likely to make prison reform his priority in an attempt to show voters that the Conservatives are "tough on crime".
Ken Clarke was often accused by the tabloids and right-wing members of his party as being unable to stand up to the European Court of Human Rights, following rulings on prisoners right to vote and the initial failed attempts to deport Abu Qatada.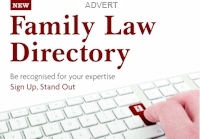 Mr Grayling was criticised in 2010 after saying that a Christian couple who ran a bed and breakfast should be allowed to turn away gay couples because of their sexuality.
Maura McGowan QC, the Vice-Chairman of the Bar Council has called on Mr Grayling to put access to justice top of his priorities.  "The Ministry of Justice is facing substantial challenges not least the implementation of the Legal Aid, Sentencing and Punishment of Offenders Act. This measure will reduce effective access to justice for many vulnerable individuals. Cuts in the MoJ's budget for the administration of justice come at a time when the prison population remains very high, placing further strains on the Ministry's depleted resources.
"The new Justice Secretary should signal his intention to give access to justice his priority. Whatever challenges the Ministry faces, it has a fundamental obligation to ensure that everybody is able to access justice, regardless of their means. Mr Grayling must resist adding to the already punitive cuts which the last Government and Coalition Government have presided over."
The other ministers in the department are:
Minister of State - The Rt Hon Lord McNally (and Deputy Leader of the House of Lords)
Minister of State - Damian Green MP (jointly with the Home Office)
Parliamentary Under Secretary of State - Helen Grant MP (jointly with the Department for Culture, Media and Sport)
Parliamentary Under Secretary of State - Jeremy Wright MP