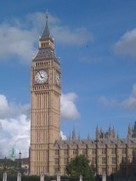 The government has published its Children and Families Bill which is aims to make changes to family justice, including the law relating to care proceedings, and arrangements for children after divorce or separation.
The Bill includes provisions made in response to the Family Justice Review.  These include:
setting out the circumstances in which a mediation information and assessment meeting (MIAM) must be attended before family proceedings can be brought;
introducing a presumption that the involvement of both parents in a child's life will further that child's welfare, unless the contrary is shown;
setting out the circumstances in which expert evidence may be used in court for children proceedings;
introducing a 26 week time limit to proceedings for care & supervision orders, with provision for extensions in certain circumstances;
introducing a duty on local authorities to consider a "Fostering for Adoption" placement for looked after children for whom they are considering adoption;
removing the explicit legal wording requiring adoption agencies to give due consideration to religious persuasion, racial origin and cultural and linguistic background when matching children with prospective adopters..
The fostering and adoption charity TACT say the Bill is a missed opportunity. Commenting on the Bill, CEO Kevin Williams said:  "Opportunities to effectively improve the care system are rare. Unfortunately, the Government's excessive focus on adoption means that this Bill looks like a missed opportunity to help the large majority of children in care for who adoption is not the right option. In particular, there is nothing to help achieve permanence through long term foster care or to improve support for those leaving care towards independence. There is some positive change taking place but, without effectively addressing the issue of adoption support, TACT's concern is that even the adoption changes will fall short of what might be achieved."
The Bill Committee has set up an online facility for the public to comment on the Bill. The Bill has been divided up into sections to allow separate comments for different provisions. Comments submitted before 26 February will be collated and made available to MPs on the Bill Committee.