People accused of seriously abusing children or vulnerable adults who try to escape justice by staying silent or blaming someone else will face up to 10 years in prison from Monday, Justice Secretary Kenneth Clarke will announce today.
The Domestic Violence, Crime and Victims (Amendment) Act 2012 extends the offence of causing or allowing the death of a child or vulnerable adult to causing or allowing serious physical harm, like inflicting brain damage or broken bones.
Crown Prosecution Service (CPS) data on cases where children were seriously harmed but no successful prosecution could be brought include a five-month-old baby who suffered a brain hemorrhage and fractured skull and a two-week-old with a broken collar bone, ribs and leg.
The Act is the result of a Private Member's Bill introduced by Sir Paul Beresford MP.  Sir Paul Beresford said: "After spending time with the Metropolitan Police I realised there were loopholes in the law that the Government could close to protect children and vulnerable adults.
"This new legislation will ensure that fewer cases of abuse slip through the net and is another safeguard to protect some of the most vulnerable members of our society."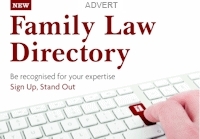 The new law has been welcomed by child abuse charities including the NSPCC. Its chief executive, Andrew Flanagan said commented: "This change in the law is a real victory for children and has the potential to bring many more child abusers to justice.
"We have campaigned for years to close this legal loophole so are delighted that after successfully changing the law in cases where children were killed this has finally been extended to also include those seriously injured.  Now adults can no longer inflict horrific injuries on children and get away with it by staying silent or blaming each other."