Guidance issued by Sir James Munby, President of the Family Division on 23 June 2017
Some confusion has arisen over the propriety of judges speaking to OFSTED staff conducting inspections of local authority children's services. For the avoidance of doubt, it is perfectly legitimate for judges, should they wish to do so, to speak to OFSTED inspectors about the quality of the preparation of public law cases that the local authority brings before the Family Court. It would not, however, be appropriate for judges to give feedback on the performance of individuals.

It is not, of course, mandatory for judges to contribute their views and they are free to decline.


In most cases, OFSTED will contact the local DFJ to request feedback on the local authority and the DFJ will be the most appropriate judge to provide feedback. However, from time to time, it may be helpful for OFSTED to hear from other judges.
If a DFJ becomes aware that an OFSTED inspection is taking place and has not been contacted for feedback then the DFJ is free to contact OFSTED, on their own initiative, should they feel that they have pertinent feedback to contribute to the inspection.
Sir James Munby
President of the Family Division
23 June 2017
---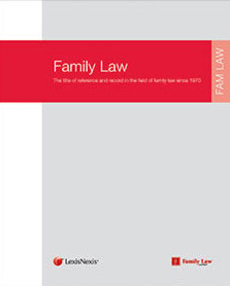 Family Law is the title of reference and record in the field of family law since 1970 and is the leading practitioner journal compiled by experts for family law professionals. The journal features the latest official guidances, in-depth case analysis and topical articles.
Family Law journal is available as either a print or online subscription.

 Find out more or request a free 1-week trial of Family Law journal. Please quote: 100482.